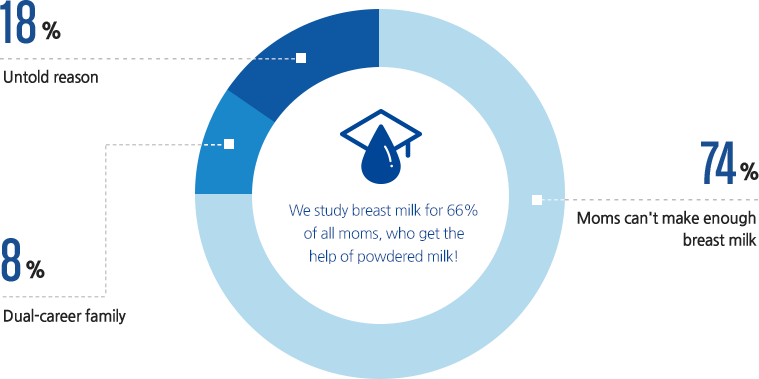 Source : A breastfeeding survey by Korean Committee for UNICEF (2011)

Breast milk is the most ideal nutrition to your baby and the basics and standards for modified milk powder. You can make powdered milk good for babies only when you have proper knowledge about breast milk. There are many researchers who study breast milk, but not many have studied the breast milk of Korean moms. This is because it is difficult to collect breast milk and it takes lots of equipment, human resources and cost.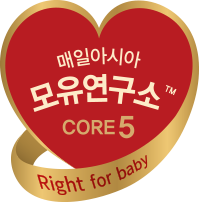 What is the Maeil Asia Human Milk Research CenterTM Core 5?
Core 5 refers to the five core items Maeil Asia Human Milk Research Center studies and analyzes based on breast milk and baby poop.
Brain
Eyesight
Growth
Defense
Digestion